Regular price
$30.00 USD
Sale price
$19.95 USD
Unit price
per
Sale
Sold out
Sing or Drink™ is an uproarious card game that will test just how much you know 90s R&B lyrics. We all hang around people that swear they know all the lyrics to 90s R&B.
This game is simple. Pull a card, scan the QR code (or type it in whatever music streaming service you use) and skip forward to any part of the song. When the song stops, the player(s) must finish the lyrics. If they don't, they must drink. 
Play it virtually, in person, on teams, or one-on-one! 
About this item
Sing or Drink™ is an innovative card game driven by audio music streaming.

A party game for horrible singers #SingorDrink

How To Play: In each round, one player scans the QR code from a song card, and the other player(s) must finish the lyrics when the song stops. They must drink if the player(s) can't complete the lyrics. Note: If you don't drink alcohol, it can be lemon juice, prune juice, or pickle juice. As long as it's a drink you don't really like.

215 90s R&B CARDS + 1 INSTRUCTIONS CARD

A 90s R&B Playlist. Just scan the SHUFFLE CARD!

BRINGS PEOPLE CLOSER: Let our innovative card game help turn your next game night into a 90s R&B concert.

FROM THE ORIGINAL CREATORS OF MARTIN TRIVIA (2016) AND CARDS FOR THE CULTURE.

100% Black Owned
SING OR DRINK™ VOLUME 1 PLAYLIST
Share
View full details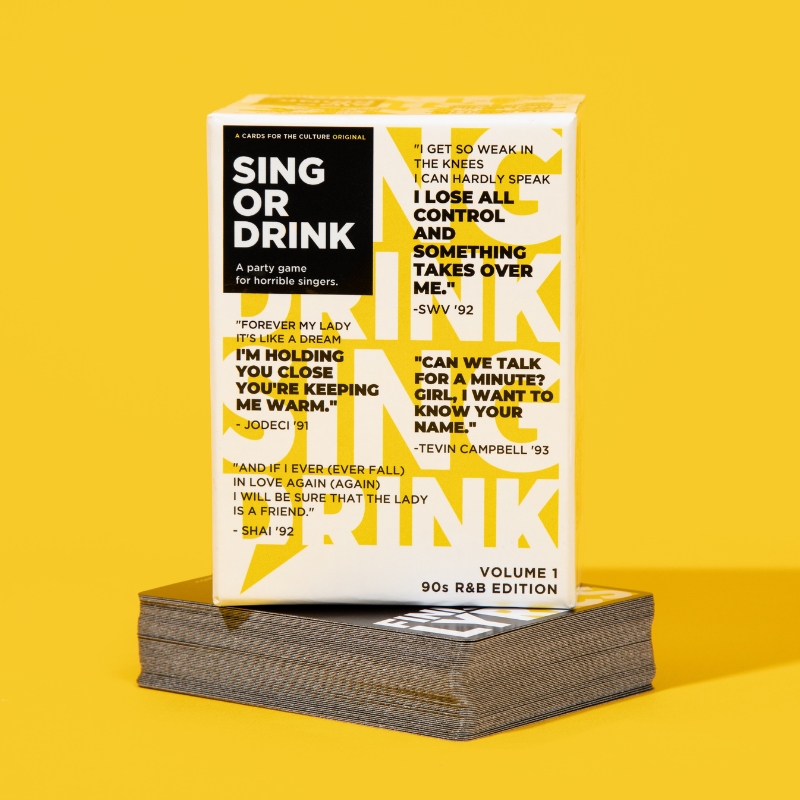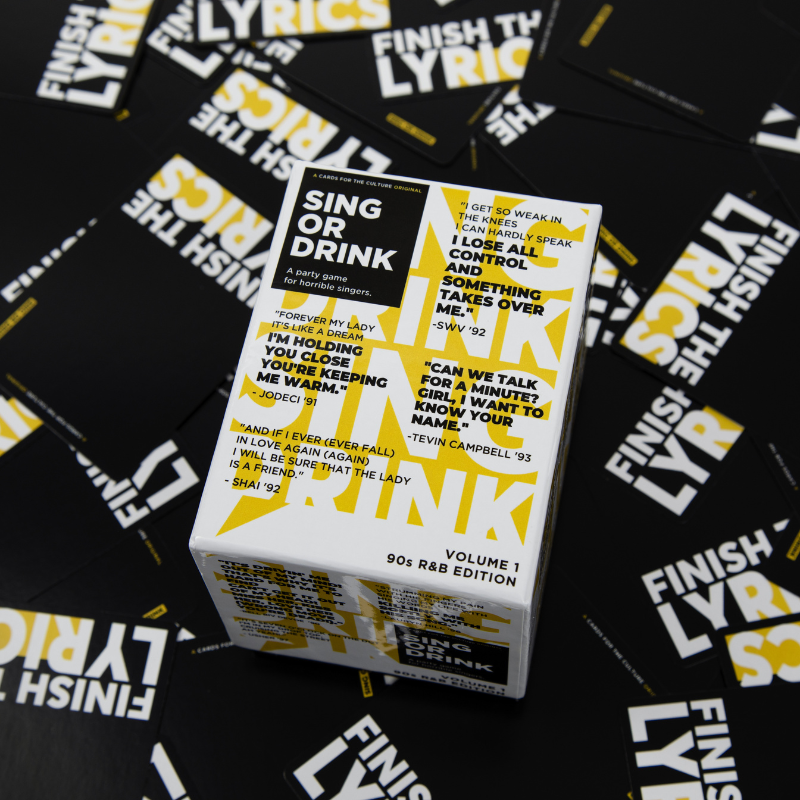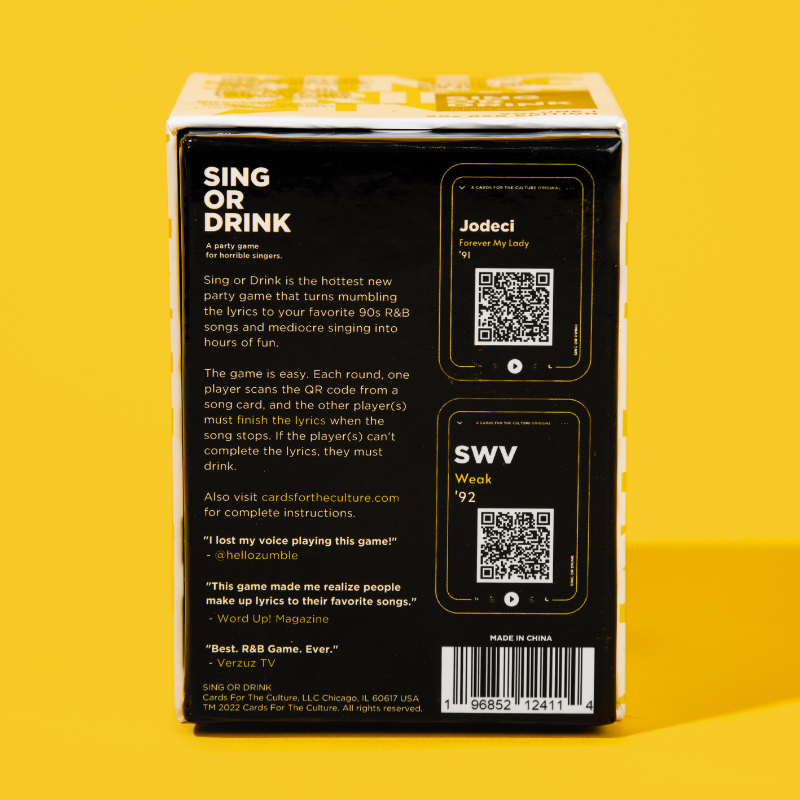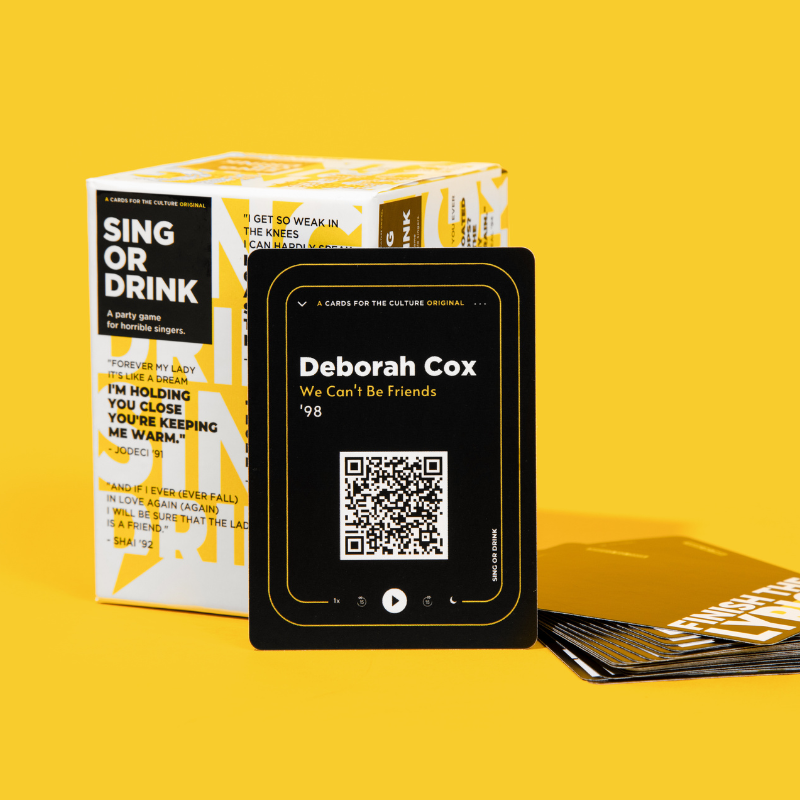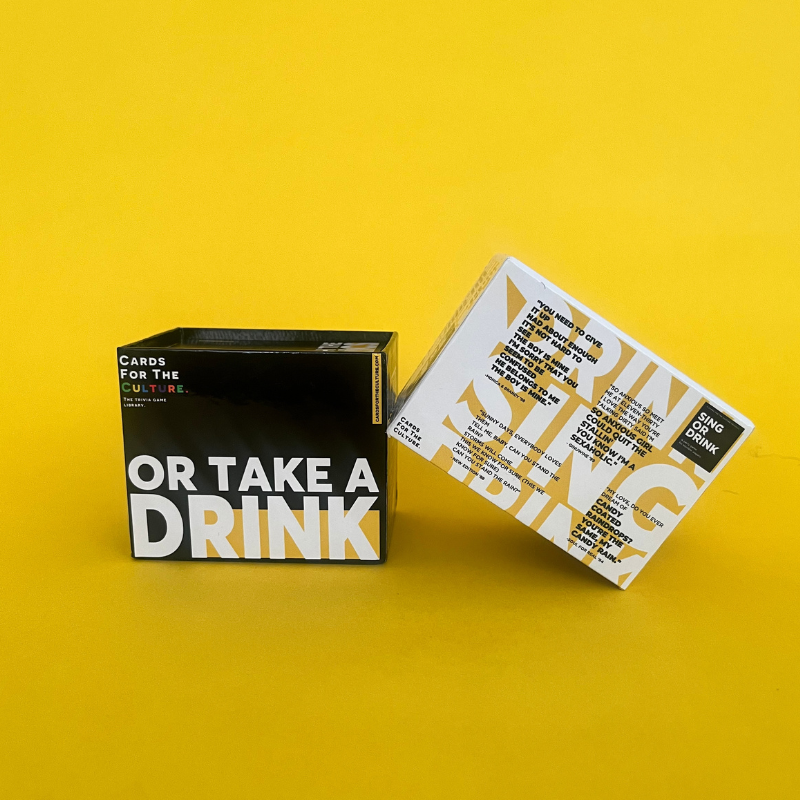 📦 Lightning-Fast Shipping at Sing or Drink™! 🚀

Experience the excitement of USPS Flat Rate Priority! With our $8.30 fixed shipping cost, your order arrives swiftly, thanks to prioritized handling and nationwide coverage. Enjoy unmatched reliability and exceptional convenience, no matter your location. We prioritize safety with robust packaging and advanced tracking. Say goodbye to complicated calculations and surprises at checkout. Trust our trusted partner, USPS, to deliver your package with care and precision. Get ready for a hassle-free, lightning-fast shipping experience that matches our quality products. Order today and elevate your shopping satisfaction with Sing or Drink™. Let us exceed your expectations! 🎉📦